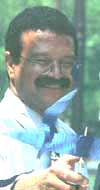 Definitions

Cohousing - Cohousing communities are small-scale neighborhoods created with resident participation where neighbors know each other before moving in. An important aspect of life in a cohousing community is the balance between personal privacy and living in a close-knit community of neighbors. Individual homes are privately owned and are self sufficient with a complete kitchen and dining area. At the same time, homeowners enjoy convenient access to shared space, including a Common House, which typically has amenities such as a kitchen, dining room, a play room for children, workshops, guest rooms, office space, a sitting area/library and laundry facilities.

A popular benefit of living in a cohousing neighborhood is resident prepared meals in the Common House. Community meals give neighbors ongoing opportunities to spend time together, and people appreciate having someone else cook dinner and handle cleanup two or three times a week.

Cohousing communities have the following characteristics:
Resident participation in the creation of the neighborhood.
A design that encourages community interaction.
People own their own home and also have the benefit of shared land and resources.
Upon occupancy, the Community is resident-managed.
There is a nonhierarchical structure and decisions are typically made by consensus.
Although many residents work from home, they do not rely on the Community for their source of income.
Development Entity - The entity to be formed for purposes of developing a cohousing project. Ownership of this entity would be by

and possibly some of the cohousing members, or an entity they have previously formed. This entity would own the land, borrow money for development & construction loans, build the homes, and sell the homes to individual buyers. Individual buyers would have no financial responsibility for the development & construction loans. This entity would be managed by

.
Initial Membership Fee - This fee, from $250 to $1,000, is paid by the cohousing household to a fund controlled by the cohousing membership ("Community") to be used for Community meeting costs, newsletters, marketing and outreach, and site location expenses. The Community would determine the exact amount due. It is paid when a household formally becomes a member of the Community. The Community will decide whether this fee will be applied to the purchase of their home, or whether is just "a cost of getting organized" and not applied to their purchase price. It is forfeited if the household chooses not to proceed with their home purchase.
Workshops - These are generally held on a Saturday and Sunday and are led by professionals and all cohousing members are encouraged to attend. The design workshops develop plans with input from the members for the site design, common house design and unit designs. The organizational development workshops will cover the skills members will need in order to manage their future community. These skills may include and are not limited to meeting management, facilitation, conflict resolution, action planning, budgeting, marketing and outreach techniques, etc.
Development of these skills early in the process makes reaching the many important milestones in the development timeline easier all around. It also smoothes the transition to the homeowners association and insures the group will have the skills it needs to manage its new community and facilities. The fees paid for these workshops may be in the range of $500 per household per workshop. This $500 will help offset the cost of the workshops and is nonrefundable should a member elect to not proceed with the purchase of a Unit. Should the member complete their purchase, they will receive a bonus credit of 50% of the workshop costs towards their purchase price. In other words, for each $500 paid for workshops, they will receive a credit of $750 towards their downpayment.
Reservation Agreement & Reservation Fee - The Reservation Agreement is signed when a site has been secured and preliminary designs are complete and preliminary sales prices have been determined. The Reservation Fee is paid at the time the Reservation Agreement is signed and will range from $1,000 to $2,000. This Fee will be applied to the purchase of their home. It is forfeited if the household chooses not to proceed with their home purchase.
Purchase and Sale Agreement - This is a formal legal contract between the Development Entity and the Buyer(s) for the purchase of the home. It will normally require a deposit of 5% of the proposed purchase price which will be applied to the purchase of their home. It is forfeited if the household chooses not to proceed with their home purchase. This Agreement would be similar to any Purchase and Sale Agreement used for normal real estate transactions in the state.
Prequalification Letter - Also known as a "prequal letter," this is a letter from a mortgage lender stating that a Buyer has prequalified for a loan of a certain amount, and is financially able to purchase a home of a certain amount.
Lot Premium - This is dollar amount paid by certain buyers for certain locations within the Community. The theory is that certain units/lots are "better" and therefore are worth more. Such factors as: a) proximity of the unit location to parking and the common house, b) solar access, c) end unit vs. middle unit, d) view, and so on, will be used to determine the lot premiums. The lot premium is added to the base price of the house price to arrive at the total purchase price.
Options & Upgrades - These are changes to your unit which generally cost extra. Examples of options are adding a ceiling fan, finishing a basement, adding a skylight. Upgrades would be having wood floors in lieu of carpet, a higher grade of carpet, Formica, or bath tile. Each buyer would be able to select from a list jointly generated by

and the Community.