Donald E. Tucker, R.A., has 30 years experience developing housing, ranging from small group homes for seniors to large multifamily residential complexes. President of

, he is a registered architect and real estate developer, and a recognized expert in the programming, design and development of multifamily, elderly and special user housing. With an extensive portfolio of successful projects, Don's knowledge of real estate development also enables him to assist clients with site procurement, feasibility studies, financing and development coordination.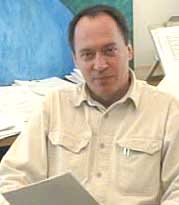 Prior to 1974, Don was associated with several prominent architectural firms in Philadelphia and San Francisco. He received his Bachelor of Architecture degree from the University of New Mexico in 1968, and was subsequently awarded a Fellowship in Urban Design at the University of California, Berkeley, where he received a master's degree in Architecture in 1970.
In addition, Don has taught Architecture at Temple University, lectured at numerous conferences and written articles on affordable housing and elderly housing design. Don Tucker is also principal of AHD, Inc., a developer of affordable housing, and is thoroughly familiar with the activities required to bring a project successfully from conception to completion.